Ferran Torres caused a spat with Stefan Savic. That led to both being sent off and the Azul Grana forward likely to be suspended for at least three football games.
Mundo Deportivo reported on Monday that. Ferran Torres faces a three-match ban from the Spanish Football Federation. After the 22-year-old attacker was kicked off the pitch in an attack. They beat Atletico Madrid 1-0 on Sunday after an altercation late in the game with Atletico defender Stefan Savic led to both being sent off.
It was a fierce rivalry between the two teams and tension was high before Ferran. Who came on as a second-half substitute, got into a spat with Savic late in the game. That led to referee Jose Manuera Monte Roan invites him to leave the field before time runs out. UFABET
The referee noted in his post-match report that 'at 90 minutes.
Player (number 11) Ferran Torres Garcia was sent off for the following reason: continued headbutting. while the ball is still in play but not within each other's playing distance'
The direct red card means that Ferran will be banned for two games. But possibly up to three, according to Article 130 of La Liga regarding on-field violence.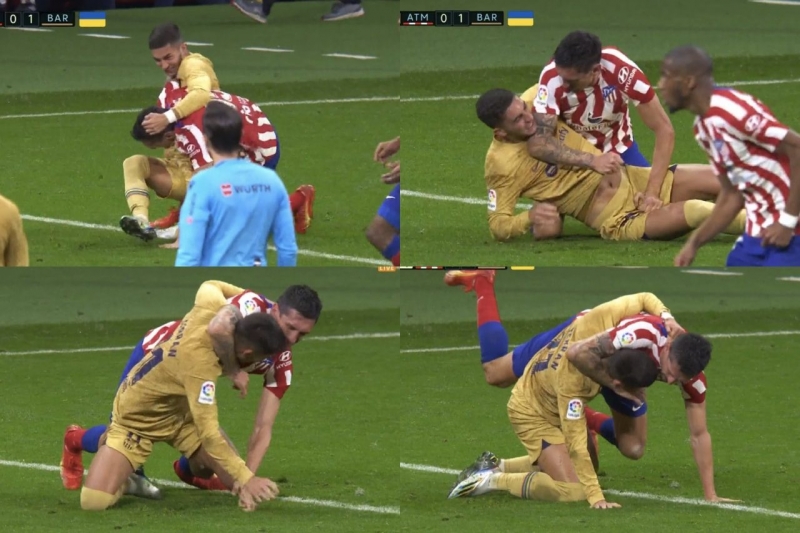 'Abusive behavior during play or a direct consequence of play. Provided that the action entails a risk. But it has no harmful effect or cause injury. There is a penalty of suspension of 1-3 games or a period not exceeding one month.
'If the action described in the preceding paragraph occurs at the boundary of play without being in a position to snatch the ball. Or stop playing shall be punished with a suspension of two or three games. Without prejudice to the provisions of Article 103 of this Rule.'
Rule 103 further stipulates that they can suspend play between 4 and 12 games. If the Competition Committee considers such action to be harmful to another player. However, according to the report, such an event is unlikely. As players from both teams were sent off without injuries. The 22-year-old attacker is still eligible to play in the Supercopa de Espana in Saudi Arabia.